6ft Apart Art: Artist Pop-Up + Demos
---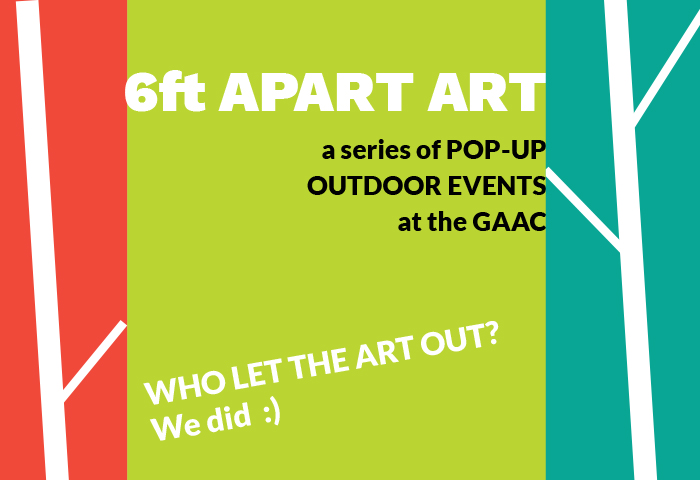 Due to the rain forecast, Saturday's July 24 has been rescheduled for Sunday, July 25.
Artist Pop-Ups + Demos turn the Glen Arbor Arts Center's front yard and parking area into an open-air exhibition and music venue. Participating studio artists will demonstrate what they do, talk about their work, and exhibit. Pop-Up artists will work in 2D or 3D, paint, printmaking, clay, fiber, photography, wood, metal, mixed media, paper, plastic art collage, and more. Pop-Up artists demonstrating are Kim Bazemore, silversmith/jeweler; Beth Bricker, paper and paper mache; Linda Dewey, pastel painting; Tina Greco, clay sculpture; Julie Kradel, clay constructions; Mary O'Neill, PLART [plastic art collage].
In addition to exhibiting visual artists, the July Pop-Up features live music from acoustical string players Luke Woltanski and Dalton Sala, 12:30 – 2 pm. The Pop-Up is part of the GAAC's 6ft Apart Art Series. It's free and open to the public. A rain date has been scheduled for July 25.