2023 Manitou Music Musicians-in-Residence: The PULSE Saxophone Quartet
---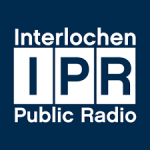 Free performances: June 12-25 (see flyer for various off-stage locations)
First concert: Friday, June 16, 7 pm at the Glen Arbor Arts Center front porch (concert will move into the GAAC gallery in the event of cool weather; seating is limited.)
Final concert: Thursday, June 22, at 7 pm at the Leelanau School auditorium and ending at the Leelanau School Beach
( please bring your own beach chair and good walking shoes for various terrains)
Download Flyer
The PULSE Saxophone Quartet is willing to do anything to make music a part of people's lives. While this unique chamber ensemble performs and records at the highest levels, it also brings its talent to pubs, take-out windows, libraries, and gas stations–all to ensure everyone can experience the transformative power of music. And in PULSE's vibrant hands, audiences are consistently inspired by their virtuosity and ability to connect with every listener.
As Manitou Music's 2023 Musicians-in-residence, PULSE will be performing in Glen Arbor, June 12-25, 2023, and the members are excited to meet you. You will find them in off-stage places creating intimate experiences that close the gap between audiences and classical musicians. They will also have one scheduled concert at the Leelanau School Beach at 7 pm on June 22, 2023. So bring a chair and enjoy this wonderful lake concert. Tickets are available on the GAAC website.
The PULSE Saxophone Quartet formed during the unique challenges of the pandemic. With the isolation and extra time on their hands, they found an apartment together and began the meticulous work required to perform world-class chamber music. The result is a projection of tonal energy that is rarely experienced.
Interlochen Public Radio is proud to present the PULSE Saxophone Quartet this year as part of the Manitou Music and IPR's Sound Garden Project that plants classical music in unexpected places. The members of PULSE are Zackary Costello (Soprano Saxophone), Luke Haight (alto saxophone), Owen Robinson (tenor saxophone), and Michael Ethier (baritone saxophone). Interlochen Public Radio is committed to making classical music a core feature of northern Michigan and supporting emerging artists.