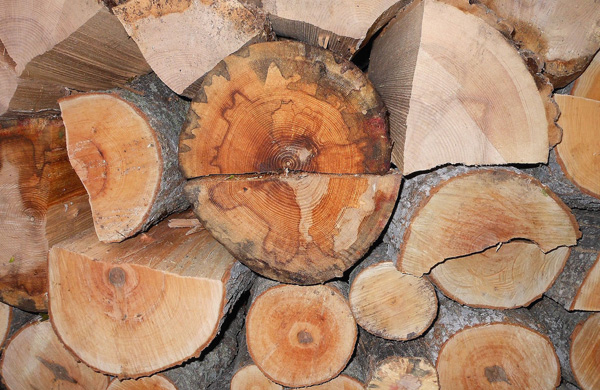 Glen Arbor Arts Center [GAAC] March 8 – April 11, 2019
On-line Application Period: October 22, 2018 – January 29, 2019
Looking For
Wood is a building material. The woods are where trees grow. Wooden is an attitude, a frame of mind. We seek 2D and 3D work that explores the exhibition's themes, whether directly or abstractly. The material – wood – should be incorporated into the composition, in some way, shape or form – literally, metaphorically, or somewhere in between.
We seek work that approaches the material [wood], the place [the woods], the state [wooden] from fresh, innovative and inventive perspectives. We seek work that carves into wood – the material, the place and the state – to reveal new layers of understanding, inquiry, and thinking.
Open To
2D and 3D work, including clay, drawing, fiber, metal, mixed media, paint, photography, sculpture, wood. Work must have been completed in the last two years.
Size Restrictions
2D work should not exceed 40" in height or 40" in width. 3D work must be freestanding.
Application Fee
Applicants may enter up to two [2] submissions. $25 GAAC member, $30 nonmembers. This is a nonrefundable fee.
EXHIBITION CALENDAR
• Apply on-line: October 22, 2018 – January 29, 2019
• Jurying: January 30 – 31, 2019
• Report: Friday, February 1, 2019
• Exhibition Dates: March 8 – April 11, 2019
• Opening Reception: Friday, March 8, 2019, 6 – 8 pm
• Accepted Artwork Delivery Dates: Friday, March 1, 2019, 9 am – 2 pm; Saturday, March 2, 2019, 9 am – 2 pm
• Accepted Artwork Pick-up Dates: Friday, April 12, 2019, 9 am – 2 pm; Saturday, April 13, 2019, 9 am – 2 pm
Requirements
• Work submitted must be one-of-a-kind, innovative and original in design. Work derivative of other artists or work created in a workshop with the collaboration of an instructor is not acceptable.
• Work submitted must have been completed in the last two years.
• Work must be gallery ready when submitted. Paintings and other wall works should be finished or framed. Please use gallery wire. No saw tooth hanging hardware is allowed. No wet paintings will be allowed.
• No work will be accepted after the dates and times for delivery listed on the prospectus.
• The artist's contact email provided on the application must remain active during the submissions and exhibition process. The artist is responsible for checking their email for exhibition acceptance and/or decline, and other information regarding the exhibition.
• The sale price written on the application is the FINAL price if the work is accepted in the exhibition. Exhibitors may not change sale price after the work is accepted for exhibition. If the work is NOT for sale, please indicate that information by writing "NSF" the appropriate space provided on the application.
• The GAAC will retain a 40% commission on work sold during the exhibition. Artists receive 60% of the final selling price. Artists will receive payment following the close of the exhibition.
• The GAAC staff and Exhibitions Committee reserve the right to the final select of work to be shown in the exhibition.
Juror
In the late 1980s, Jesse Hickman began making minimal abstract paintings and sculpture. This self-taught work earned Hickman the first of his two Pollock-Krasner Foundation Grants. Work from this period was included in exhibitions at the Bemis Foundation, Rose Art Museum, the Renaissance Society and multiple gallery exhibitions. Hickman's work is in numerous public, private and corporate collections, and has been in nearly 100 solo and group exhibitions.   And, he received a second Pollock-Krasner Foundation Grant in 2015, which helped make possible this current body of work. He lives in Northport, and maintains an active studio practice. Hickman works in a wide range of 2D and 3D media including mixed media drawings, wood constructions, and photography.
Awards
Three awards of merit will be given.
For more information
Contact Sarah Bearup-Neal, GAAC gallery manager: 231-334-6112