---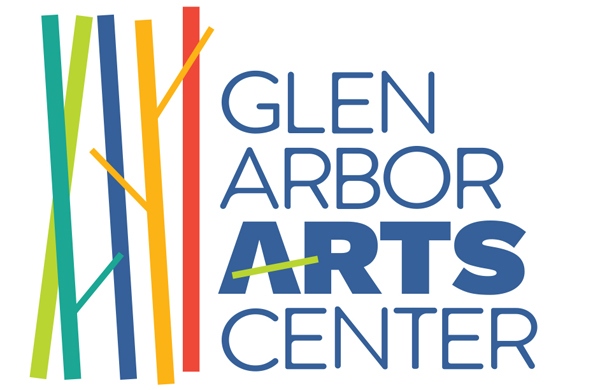 COME HERE! AND, COME HEAR!
This is good: The Glen Arbor Art Association has a new name: the Glen Arbor Arts Center [GAAC].
When did this happen?: In January. Right now. But, it's been in the works. Let's backtrack.
As plans were being made for the Glen Arbor Arts Center's transition into its newly expanded facility at 6031 S. Lake St., the time seemed right to embrace a new name that better reflected the Art Association's evolution into the GAAC's: who are its members today, what has its work become, what is it offering to the community and what's its mission?
Let's get into the wayback machine: When it was established in the late 1980s, the Art Association was a collective of studio artists living and working in Glen Arbor. It was created by this small group of practitioners to support one another's studio work. The founders' mission was to "further the arts in the Glen Lake area." Several decades on, that philosophic foundation has made it possible to build an organization that focuses on enriching community life — not only through the visual arts, but through all the arts including theater, literature and music, said Peg McCarty, GAAC director.
"With the creation of a new building, we've been given the perfect opportunity to re-consider the name of the organization and to think through if it still reflects the full scope of the programs and activities that take place here," McCarty said. "The GAAC has grown into an organization that takes a broad, comprehensive approach to contributing to the community's cultural and creative life."
What does this mean? The GAAC doubled its space. Add it all together and it equals more events, classes, concerts, lectures, and exhibits [there's a new gallery!] year 'round. A place for studio practitioners to build skills, a place for the person who wants to get reacquainted with their creative self, and all things in between.
And what about that logo?A group of GAAC volunteers teamed up with the graphic artists at Saxon Design to create a fresh, visual symbol that clearly and quickly communicates the lively, expanded nature of the GAAC's mission.
Glen Arbor Arts Center to Glen Arbor Arts Center: Bottom line, the name change builds on the founders' vision, and expresses an expanded mission that includes all the arts, reaching deeply into the community. Come see what's new. Come explore. Come experience. Come discover your Inner Maker. Be inspired, and learn how creativity transforms — buildings, people, communities. Let's do this.
The GAAC is open during the week from 9 a.m. – 2 p.m., and on Sundays from noon – 4 p.m. beginning January 14, 2018.